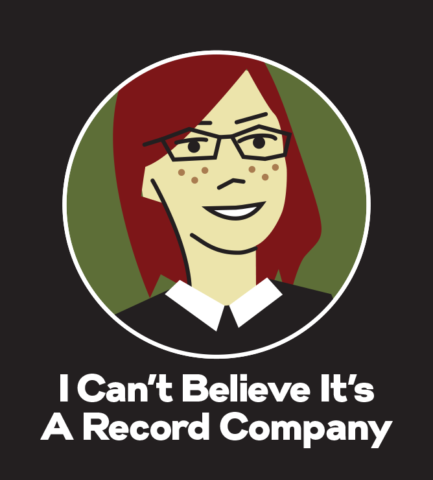 Metroschifter started its own little music label in 1998.
Since then, I Can't Believe It's a Record Company has released more than a dozen records, most of which you can download directly from us. Many of them are also available from your favorite music streaming services.
Here you will find info about all the recordings our label has released, going from newest to oldest.
---
Moa Junström
You Want to Buy Me Things
ICB-18 (2017)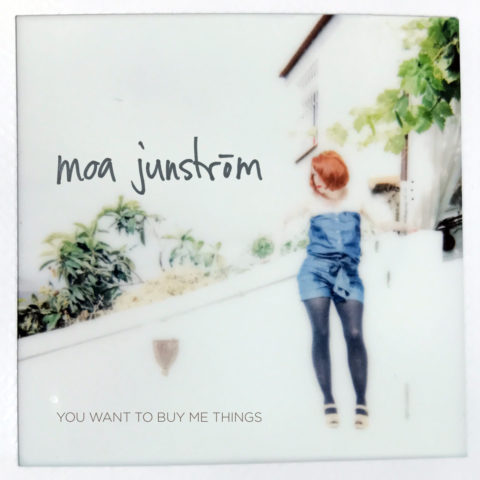 This is the debut single from filmmaker Moa Junström! Moa is from Stockholm, Sweden, and started making music when she was a teenager.
She worked with several bands, including 4DINO with Hanna Ohlin (who played violin on Scott Ritcher's latest record Simple Orbits).
Apart from music, Moa has made several autobiographical films which have won awards at national film festivals in Sweden.
The song was produced with Thomas Jansson who works as an audio engineer in the Swedish film industry. Their backgrounds in film production can be heard in the song's layered sounds which have a cinematic feel.
This is a split release with Stockholm's Purslane Records.
Read Moa's 2011 interview in K Composite Magazine and visit her website for more info about her films and music.
Buy the single from iTunes or listen on Spotify, Apple Music or Tidal.
---
Pat McClimans
Friends
ICB-17 (2016)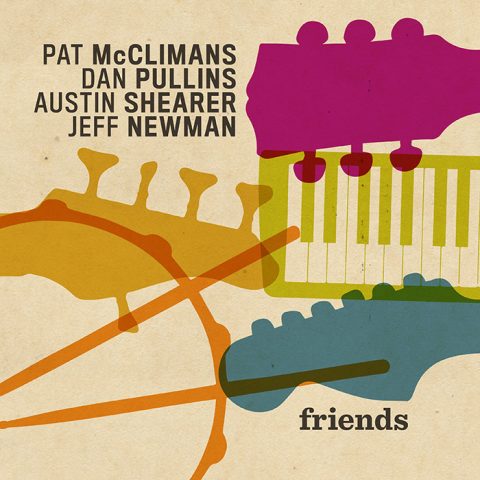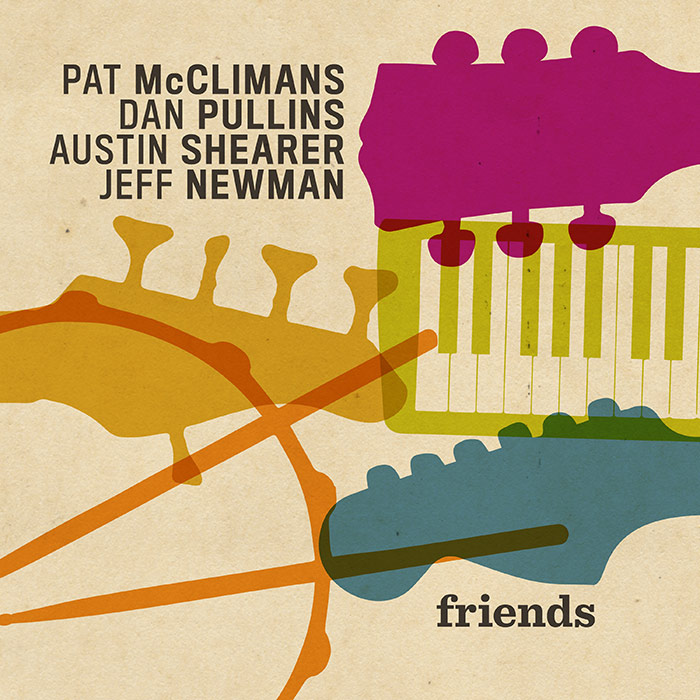 Playing together in various groups across Indiana and the Midwest, Pat McClimans of Metroschifter, Dan Pullins, Austin Shearer and Jeff Newman have shared many stages. They've found common ground in translating individual musical components to become one satisfying sound.
With years of experience playing a wide range of styles, a singular focus on rhythm and groove compelled them to bring to life the 5 songs that are presented here.
Trading demo recordings and working parts until each player was satisfied, the group then recorded with an intent on presenting an honest group dynamic with little studio trickery. Each track was played live and no rhythm or pitch corrections were made. There are clear "gifts" throughout the recording, but this presentation is as close to a band performing live as we were able to get.
The new 27-minute record is titled friends and is available now exclusively on Metroschifter.com, for a whole month before it hits all the major music services! Best of all, you can name your own price.
Download Friends directly from us.
Also available from Spotify.
---
Scott Ritcher
Simple Orbits
ICB-16 (2016)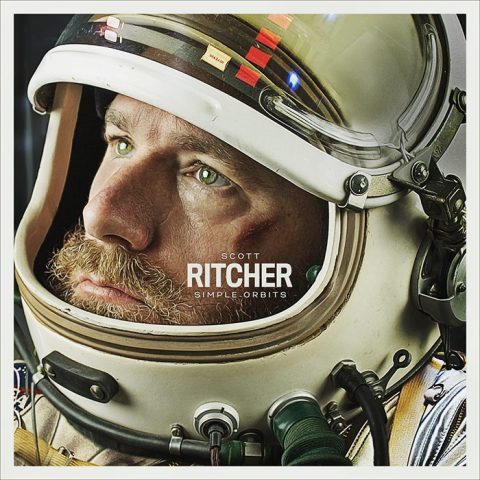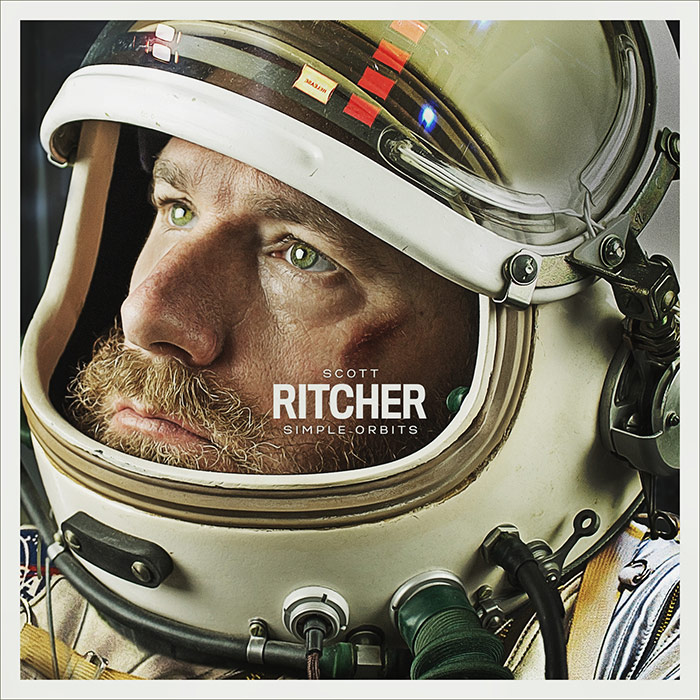 "An intense, dense and evocative collage of three distinct compositions with dark undertones, unified by an unmistakable Ritcher signature sound." –Alex Leask
Fifteen years after his last solo record, Scott Ritcher returns with something completely new and different.
Simple Orbits opens with a single sustained tone on a cello and slowly builds into a cacophony of more cellos, four violins, guitar, narration, piano and more, until after 7 minutes, it finally bursts into song.
At 26 minutes in total, the record's three songs are extended adventures, ranging between 7 and 10 minutes in length. They were recorded in multiple studios and countries, and have moments that are both minimalist and unreserved.
"It's barely music." –Metroschifter drummer Chris Reinstatler
Download Simple Orbits or get the compact disc directly from us.
Also available from: Apple Music, Spotify and Amazon.
---
The Metroschifter
One Cloud for the Brokenhearted
ICB-15 (2012)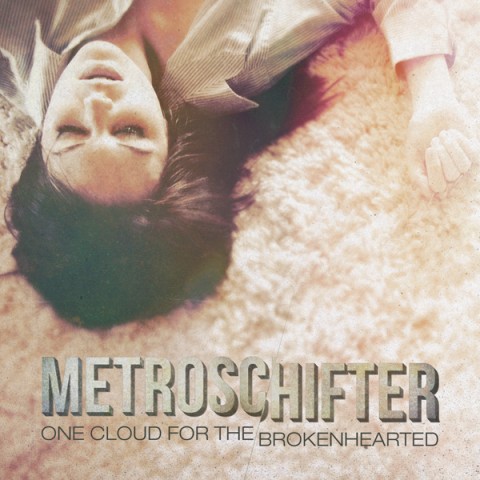 This is a unique EP from the Metroschifter, part of an elaborate project 15 years in the making.
The EP consists entirely of previously released material, yet its contents may come as a bizarre revelation to Metroschifter fans. It may also be something new to the music world.
Though improbable, if someone selected the proper Metroschifter records and played them at the same time, they would find that some songs released by the band more than a decade ago are puzzle pieces which fit together.
This new EP, One Cloud for the Brokenhearted , combines two such songs, "One Cloud in the Sky" (from a 1998 split CD with Shipping News) and " Theme from 'Songs for the Brokenhearted' " (released on a compilation the following year).
These two songs were written and recorded in the '90s as matching pieces. When played simultaneously, the songs fit together exactly. The music and phrasing weaves in and out of sync, sometimes sounding like discordant cacophony and, in other moments, coming together in a harmonious swirl.
On this EP, the two songs are finally joined together: one song in the left speaker and the other in the right speaker. The drums are mixed in stereo up the middle.
The record also presents stereo mixes of the individual songs.
Singer/songwriter Scott Ritcher notes that other such secret treasures are hidden in Metroschifter's catalog, which consists of six full-length albums and numerous EPs dating back nineteen years to 1994. For those who have enjoyed Metroschifter over the years, Ritcher says, "there has been more going on than just what is obviously on the records. We have always wanted to make records that have not already been made. This is another part of that."
The artwork was created by South Carolina designer Chris Pfaffinger.
Download One Cloud for the Brokenhearteddirectly from us.
Also available from Apple Music or Spotify.
---
The Metroschifter
Whatever's Wrong With Me Is Here to Stay: The Basics from Fifteen Years
ICB-14 (2009)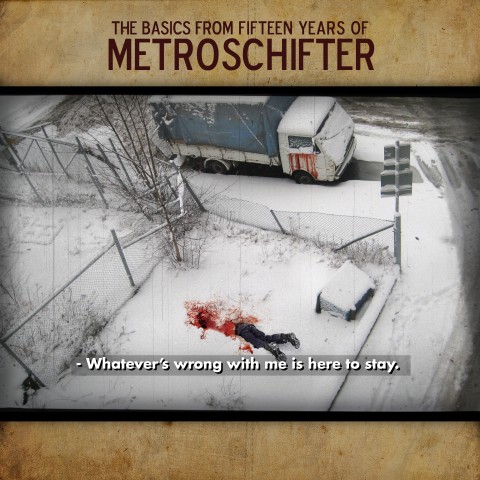 A crash course in The Metroschifter. This retrospective compilation is a look back at fifteen years of the band's work. The compilation includes twenty-one songs (over 80 minutes of music) hand-picked by the band. This includes all the basics from the first album in 1994 to their Carbonistas record in 2009.
Download Whatever's Wrong With Me Is Here To Staydirectly from us.
Also available from Apple Music and Spotify.
---
The Metroschifter
Carbonistas
ICB-13 (2009)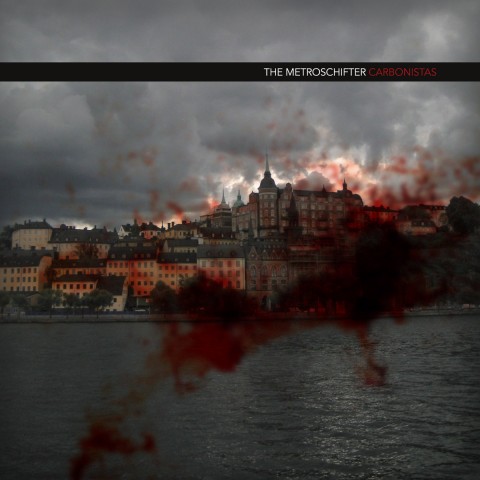 Pat McClimans, Chris Reinstatler, and Scott Ritcher teamed up again as The Metroschifter to record the group's sixth long-playing release.
Alternative Press used words like "inconceivable" and "surprising" to describe the new record, adding that we "explore a maddening array of musical genres… while treading the familiar dense, melodic-rock terrain of their past… No song in the band's back catalog approximates the sheer audacity of it."
LEO Weekly pronounces its contents as "eight furious tracks built around mathematical precision." The new material should please fans who have enjoyed our previous work in the area of distorted, thunderous, sometimes precise music, laden with personal and emotional lyrics.
AP wonders "if this is the shape of rock to come or a tragic misstep on the Metroschifter's part." We're used to that kind of confusion. "Either way, they've managed to create a confounding record that demands undivided attention."
Carbonistas is manufactured and distributed by the Louisville label Noise Pollution and also carries our label's logo.
Also available from Apple Music and Spotify.
---
Best Actress
When I Wake Up I Play This Song
ICB-11 (2006)
Best Actress is a group consisting of Maya Weissbach, formerly of the Chicago group Music For Boating, and Scott Ritcher of the Metroschifter.
The debut, full-length, 11-song album is a unique mix of pop, piano, and guitar, topped with Maya's delicious vocals. It was named one of the Best Albums of the Year by Velocity Weekly.
The album collaboration began in 2004 and recording sessions took place in in a variety of locations, as fancy as the University of Louisville School of Music and as basic as Scott's apartment.
Hear a few tracks from the album on the band's website at BestActress.org.
Download it directly from us.
Also available from Apple Music.
---
The Pat McClimans Group
Equal
ICB-12 (2005)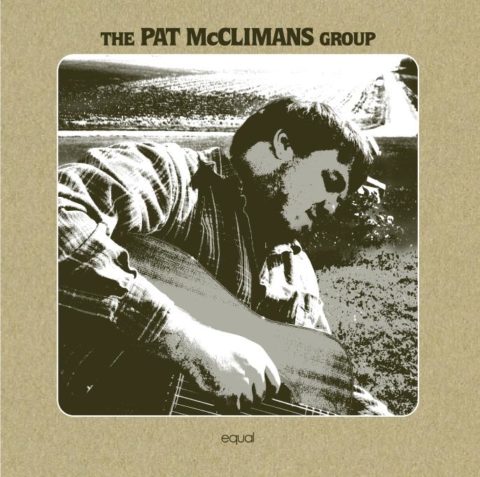 Equal is the second album from Lafayette, Indiana's The Pat McClimans Group.
With this release, the PMG settled into a cohesive lineup and branched out into collaborative territory. With pianist Chad Cutsinger trading vocals with Pat on several tracks.
The album comes in a fantastic custom-made, hand-printed package, crafted at Anvil Prints in Louisville. If you enjoyed their first record or Pat's earlier work with MT Rhoades and His Lonesome Woods Band, Equal will ease into your record collection without incident.
Equal is currently unavailable. Bummer.
---
The Pat McClimans Group
self-titled
ICB-10 (2004)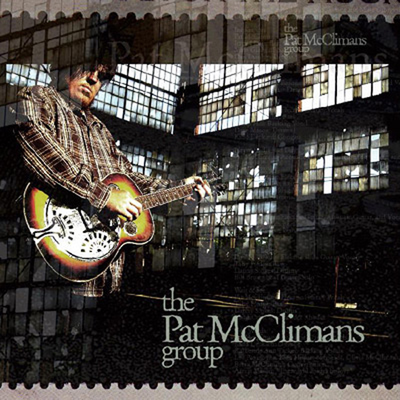 The first disc from The Pat McClimans Group. Pat just can't get enough of playing music, and his roots are shown in all their glory on this CD. The 9-song full-length album features a cavalcade of guest appearances. Pat leads what amounts to essentially a different band lineup on each track.
Download the Pat McClimans Group's debut album directly from us.
Also available from Apple Music and Spotify.
---
Department of Energy
self-titled
ICB-8 (2004)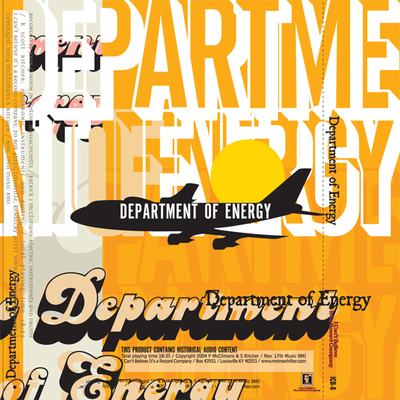 Metroschifter members Pat McClimans and Scott Ritcher teamed up in a side project called Department of Energy.
Recorded in Boston, Massachusetts, by John Gordon, the disc is comprised of completely instrumental music with segments of presidential speeches and debates from the past 40 years. Department of Energy CD plays a continuous track for the duration of the nonstop 18-minute program.
Download Department of Energydirectly from us.
Also available from Apple Music and Spotify.
---
The M.T. Rhodes Band
self-titled
ICB-7 (2003)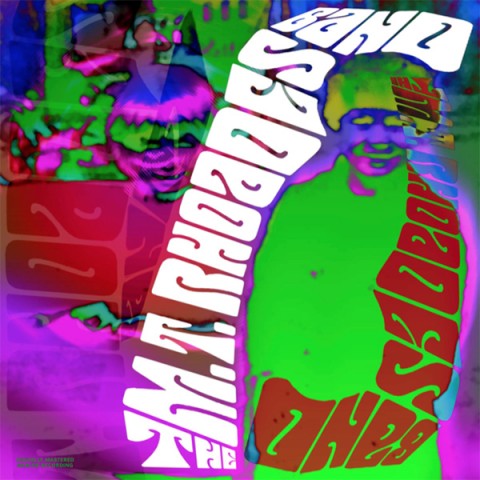 This genuinely American, 23-minute, 6-song session of Pat McClimans' other group, The MT Rhoades Band, was first offered here online in 2003. This band also performs on the Encapsulated album.
You can download these six songs for just a dollar. You can also download a PDF of the really hideous cover art and print it out by clicking here, and then burn a CD and it'll be just like you bought it. Holy shit!
This material was recorded April through July 2000 at Berzerker Studios in Lafayette, Indiana. Engineered by John Gordon. Produced by Pat McClimans.
Download The M.T. Rhodes Band's debut record directly from us.
---
Scott Ritcher & Metroschifter
Let's Get This Party Started
ICB-6 (2000, reissue of 1997 cassette)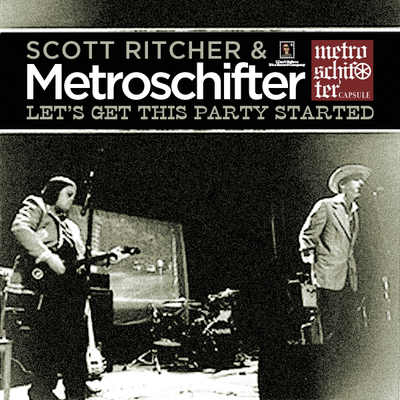 Let's Get This Party Started was originally a homemade cassette we sold at shows during 1997 and through the Initial Records catalog as a limited release.
The nine songs are early demos, alternate versions and live tracks. In 2000, we included it in the material we have available for downloading online.
Download Let's Get This Party Started directly from us.
Also available from Apple Music and Spotify.
---
The Metroschifter
Encapsulated Demos
ICB-5 (2000)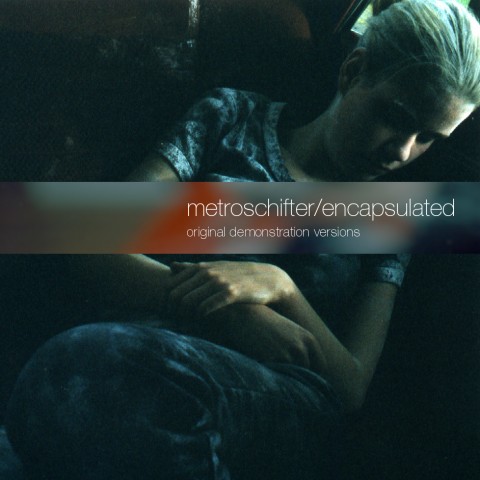 The fifth title from I Can't Believe It's a Record Company was our first internet-only release. Encapsulated Demos is a 14-song collection of the original cassette demo versions we sent to the bands who played on Encapsulated.
This gives you a behind-the-scenes look at what each band started with when learning their songs. These recordings were all made in Scott's apartment in Old Louisville and vary in quality. Some songs have piano tracks, some have drum machine tracks, some are just acoustic guitar and vocal, while others have more typical Metroschifter instrumentation.
Three of the songs that appear on Encapsulated Demos did not make it to the final album and two of them never made their way to any subsequent Metroschifter record.
Download Encapsulated Demos directly from us.
Also available from Apple Music and Spotify.
---
The Metroschifter (by various artists)
Encapsulated [Japan version]
ICB-4/HWCY-1046 (2000)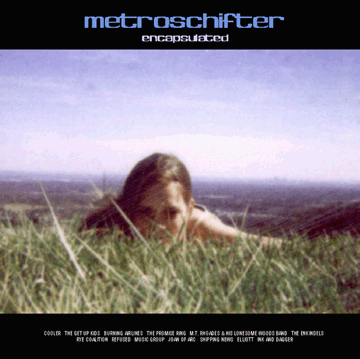 Release number four was a different version of Encapsulated issued through the Howling Bull label in Japan.
The artwork on the Japanese version is completely different and the audio was supposed to be slightly different as well. The MT Rhoades Band recorded two different versions of their Metroschifter cover "Under Pressure to Exist," and the alternate version was supposed to appear on this release.
However, a mixup of master discs caused the audio on the Japanese version to be exactly the same as the Doghouse version. So much for trying to do something special!
The elusive alternate, acoustic version of "Under Pressure to Exist" can be downloaded free as an MP3 by simply clicking right here.
---
The Metroschifter
Encapsulated
ICB-3/DOG-069 (2000)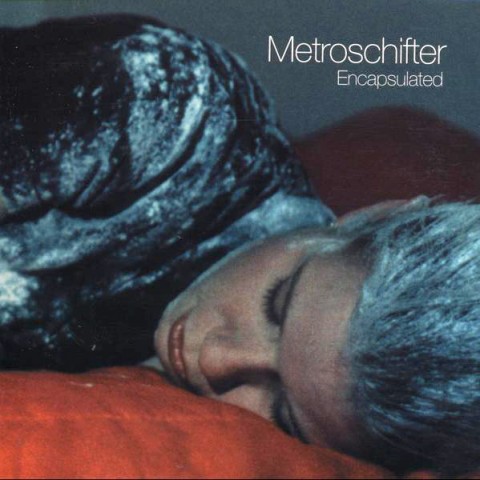 Our third release from I Can't Believe It's a Record Company was 2000's Encapsulated, a record that has 13 other bands playing a new album we wrote.
This album was manufactured and distributed on Doghouse Records with our logo.
The bands performing for us on this record are Burning Airlines, Cooler, Elliott, the Enkindels, the Get Up Kids, Ink & Dagger, Joan of Arc, Music Group, MT Rhoades & His Lonesome Woods Band, the Promise Ring, Refused, Rye Coalition, and Kyle Crabtree & Jason Noble of Shipping News.
Available from Apple Music and Spotify.
---
Scott Ritcher
self-titled
ICB-2 (1999)
In January 1999, another homemade tour disc was issued on our label. The first Scott Ritcher solo CD was recorded in his parents' basement in Middletown, Kentucky. About 100 homemade CDR's of this were sold on Scott's 1999 solo tour in Europe.
Following the tour, the homemade disc was re-recorded at Red House Studios in Eudora, Kansas, by Get Up Kids producer Ed Rose.
The songs were recorded using a beautiful acoustic guitar built by his sister Greta Ritcher. The twelve tracks include a couple covers, including "By My Side" originally by Cooler (Scott's brother Mark Ritcher's band) and "Baby One More Time" originally by Britney Spears.
The album is straight, simple and clean. Just acoustic guitar and vocal.
The studio version is available from Apple Music and Spotify.
The homemade version was limited to about 100 copies and is no longer available.
---
The Metroschifter
Limited Edition European Tour CD
ICB-1 (1999)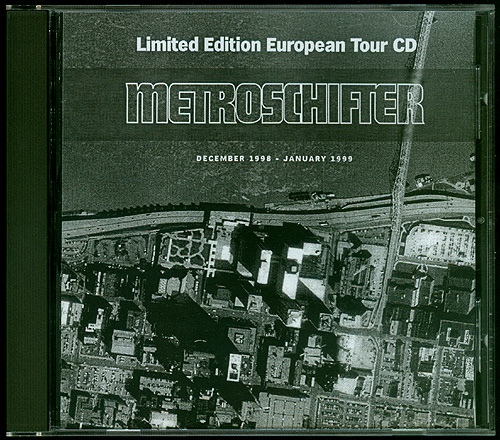 Our first release was a homemade 7-song CD called Limited Edition European Tour CD. We made 55 copies and sold them all on our European tour in January of 1999.
Its seven songs were unmastered versions of the songs from Strawberries and The Metroschifter Picture Disk recorded by Ed Rose. The tracks weren't connected the way they are on Strawberries.
This release was limited to 55 copies and is no longer available.